IN A CAR ACCIDENT?
Ontario has allowed insurance companies to raise car insurance rates again. The benefits you will get if you are injured in a car accident will also be reduced. This makes it all the more important to hire a lawyer who's well-versed in personal injury law to advance a legal claim against the at-fault driver to obtain the medical treatment you need and deserve. If you are seriously injured in a motor vehicle accident, seek all available hospital care and contact Hilborn & Konduros Law Firm as soon as possible to protect and advance your legal rights.
OTHER ACCIDENTS
If you are injured and believe that someone's actions or failure to act caused your injury, you may have a right to sue for your injuries, pain and suffering, and lost income.
DOG BITES
The Dog Owners' Liability Act of Ontario states that a dog owner is liable for damages resulting from a bite or attack by the dog. If you or a loved one has been seriously injured, call Hilborn & Konduros Law Firm to be a strong voice in your corner.
WRONGFUL DISMISSAL OR TERMINATION WITHOUT NOTICE
When people are terminated from their employment, they often think that they are entitled to nothing more than the one week of pay for each year of service, which the Ontario Employment Standards Act allows to them. In fact, they are entitled to much more. Courts are willing to give people who have been wrongfully dismissed what is called "damages in lieu of notice." Basically, the court decides how much notice the person should have received before being terminated and then makes an award equal to the pay they would have received during that notice period.
For example, if a person had worked for a company for 12 years, a court might decide that a reasonable notice period was 9 months. The court then calculates how much the person would have earned during the 9 months from the date of dismissal, less any monies earned by way of a new job obtained during that notice period. As a rough guide, it might be said that a court is willing to award one month for each year of service, which is far in excess of the one week for each year of service that a person is guaranteed by the Employment Standards Act.
There is no hard and fast rule as to how much notice a court will award. This is because courts like to retain flexibility and tailor the award to each specific case, using such factors such as the age of the person, the position held, the years of service and any other information which a court might think are relevant in a specific case.
LAYOFFS
A layoff of an unreasonable duration will be considered as a dismissal in law so that the employee will be entitled to sue for damages based on their years of service with the company and other factors. In many employment situations layoffs are not part of the employment contract and constitute wrongful dismissal.
THE DUTY TO MITIGATE
When a person is dismissed, they have a duty to mitigate their damages, which means that they must make efforts to ensure that their loss is minimized as much as possible.
This is done by taking positive steps to obtain new employment as soon as possible. For this purpose, a person should keep a written record of every prospective employer they contact and every résumé they send out and all other steps they take toward replacing their former income, such as looking in the want ads and newspapers, going to the unemployment office, contacting an employment agency, going online, etc.
BONUSES, OVERTIME, AND BENEFITS
In calculating the amount of money that an employee would be entitled to, a court will base it on the employee's total income before dismissal, include bonuses earned as well as overtime pay if it is satisfied that such items were regularly part of the employee's remuneration. If the employee had a health benefits package and if the employee incurs out of pocket expenses during the notice period for a trip to the dentist, then the employee will be entitled to receive reimbursement for that expense to the extent that it would have been covered by the health benefits package.
SEVERANCE PACKAGES
It is not uncommon for employers to offer a settlement by way of a severance package so that the terminated employee receives a lump sum, or payments, to compensate them for the loss of their employment. Generally, when the economy is good these severance packages tend to be generous, and when the economy is bad the severance packages tend to be poor.
It is standard for the employer to require the former employee to sign a release. Some releases contain restrictive covenants or non-competition clauses, which prohibit the former employee from working in the same industry or in the geographical area for a set period of time. These really don't belong in a release. Such restrictions are usually unfair, and courts will not be inclined to enforce them unless they are fairly brief in duration and reasonable enough to allow the former employee to continue to earn a livelihood.
TERMINATION FOR CAUSE
An employer does not need a reason to terminate an employee. Employers are free to do so for economic reasons or any other reason, other than one that would be considered a human rights violation, such as termination based on race or gender or disability. It is clear that when an employer terminates an employee, the employee is entitled to damages in lieu of notice. However, where an employer terminates an employee for cause, that is because the employee has engaged in some sort of misconduct in the workplace, then the employer will not be obligated in law to pay the employee any sort of severance. For example, theft from the employer will almost always constitute grounds for termination for cause. Numerous other types of conduct can also constitute grounds for termination for cause, depending on the severity of the circumstances and the impact of the behaviour on the employment relationship.
ABOUT BUYING REAL ESTATE
The first step in a real estate transaction is for the buyer to make an offer to purchase. The offer may be conditional on certain things that are stated in a "binder" or an "interim agreement". Such things may include the buyer's ability to arrange suitable financing and sell their current property. The offer is usually also contingent on a satisfactory appraisal and inspection of the property. If the offer is accepted, the binder acts as a sales contract. The offer is accompanied by a deposit for around one thousand dollars or more, made out to the trust account of the real estate broker. A buyer should never make a deposit payable to the seller. When the seller receives an offer, they can accept it, reject it or propose a counter offer. The buyer in turn can reject the offer, or make another counter offer. This process can be repeated until an agreement is reached.
HOME INSPECTIONS
Whether buying a brand new home or one that's 50 years old, a home inspection is a good idea. Inspectors are trained to look for problems in the construction of the property in question. Most will check areas the average person may not even think to look. They will investigate walls, sidewalks, the driveway and the grounds for cracks, rotting and sagging. The inspector looks at the windows, doors, gutters, chimneys and the roof for leaks and signs of damage. The foundation, including the attic, ceiling and walls are also scrutinized during inspection. Inside the bathroom and kitchen, an inspector will check for proper exhaust, seals and for chipping on the appliances and fixtures. The electrical and plumbing will be tested to make sure they are in proper condition. Most home inspection companies provide a written commentary as well, with a list of suggestions and recommendations. A home inspection report can be an excellent bargaining tool. Normally, it will cost from $250 to $400 depending on the type and size of home inspected.
CHOOSING A REAL ESTATE LAWYER
Since both the buying and selling real estate agent are paid commission by the seller, you should get unbiased legal advice in any real estate transaction. The real estate lawyer will protect your rights and guide you through the process, so it's important to choose a lawyer who specializes in real estate. Among other things, the lawyer will help write your offer to purchase, conduct a title search including any mortgages, liens, back-taxes, easements or other encumbrances registered against the property. The lawyer will also handle the transfer of the purchase money and register the deed and mortgage in your name. Buying and selling real estate often deals with large sums of money and can be quite complicated. Be sure to get qualified legal advice before you begin.
TITLE INSURANCE
Title insurance protects you should someone else claim ownership of your home and property, and covers you for as long as you own it. It also protects you should any outstanding liens or debts be discovered after your purchase. Occasionally, after the purchase problems do surface. Depending on the situation and the claims made, you may not be able to keep the home or property, but with title insurance you will be reimbursed for your down payment and other expenses. You are usually reimbursed for your loss, up to the entire purchase price. In many cases, mortgages will not be granted without proof of title insurance.
LEGAL FEES AND CLOSING COSTS
When buying a property, there are costs beyond the actual purchase price that will be incurred. These costs include lenders and notary fees, legal fees, utilities, taxes and insurance, and sometimes local municipalities will attach additional charges. These costs are usually divided between the buyer and seller. It is wise to determine these fees well in advance of your closing date, prior to arranging financing, to insure that you will have sufficient funds available. Your real estate agent and lawyer can assist you in determining the amount you will need to have on hand to cover these costs, and avoid any surprises.
LAND TRANSFER TAX AND GST
Land transfer tax is paid by the buyer. Whenever a property changes title in Ontario, this tax must be paid. Canadian residents and people lawfully admitted for residence in Canada pay a lower Land Transfer Tax than other individuals. GST applies to new home purchases only, but you may qualify for a GST rebate. Resale homes are sold without GST. However, realtors and other professionals must include GST on their services. These taxes should always be included when calculating costs when contemplating buying a home and arranging a mortgage.
ABOUT SELLING REAL ESTATE
There are many things to consider when selling your home. You have to learn the true market value of your property and determine your asking price. You must decide how you want to list your home and market to prospective buyers, how you want to accept payment, and prepare your home for viewing. Your real estate agent and lawyer can assist you with the entire process, consulting with you, negotiating for you, and protecting your rights. Every transaction is unique. Every offer is different. It's extremely important to obtain assistance from experienced professionals. Never make a decision or sign any papers without consulting your advisors.
PREPARING THE HOME
It is important to properly prepare your home prior to offering it for sale. Before listing, make an inspection of your property and note any items which should be repaired, replaced, cleaned or painted. All areas of the home and property should be easily accessible to potential buyers and their agents. Remove any items that could be blocking or hindering access. If there are areas where visitors could be injured, such as slippery or uneven floors, information should be provided to the visitors before entering and these areas should be clearly marked. Obviously, the more attractive your home is to potential purchases, the greater the opportunity there is for a successful transaction. A little time, care and money invested in your home prior to listing can reap big rewards.
DISCLOSURE
The Property Disclosure Statement is a written document created for the safety of all parties involved in a real estate transaction. It is a statement of the condition of the property being sold. The vendor is obligated to make the buyer aware of general and structural problems or concerns with the property that they know about. For example, if there is water damage or there was a problem with pests the vendor or owner must disclose this information. A disclosure statement can be a very useful bargaining tool for the buyer and the seller. For more detailed information on disclosure contact your real estate agent or a real estate lawyer.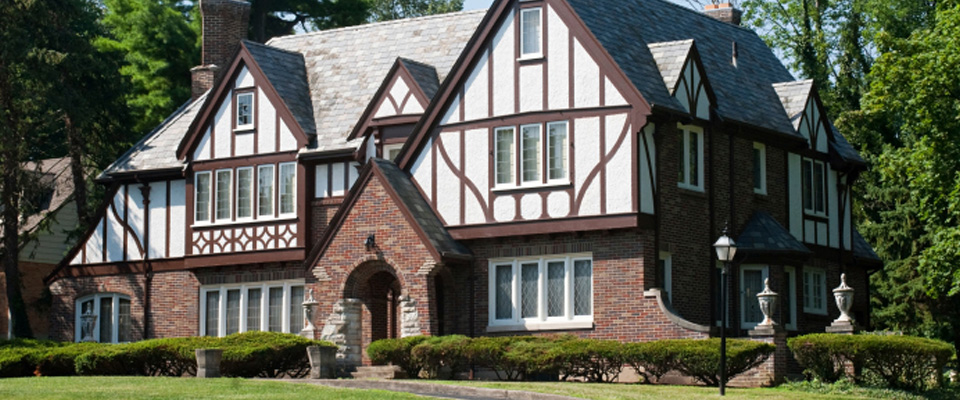 LONG-TERM DISABILITY BENEFITS
Disabled and cut off or denied your short or long-term disability benefits?
Many people who have disability benefit coverage through their employment are denied their rightful entitlements because the insurance company overseeing or providing the benefit coverage wrongly denies or terminates benefits. The insurer may take the position that you are not disabled even though the medical evidence shows that you are. At a time like this you need legal counsel as soon as possible. If you don't assert your rights, you may lose your benefit coverage entirely. Robert Konduros can help you obtain or restore the benefits you deserve.
BUYING OR SELLING A BUSINESS
If you are buying or selling a business, there are numerous documents that need to be prepared and signed, as well as searches and filings that must be made. We have the experience to handle your transaction efficiently.